About Timesheet Sidekick and its Creator
This is a message from Jeff Hay-Roe, the creator of Timesheet Sidekick. The main purpose of this is to reassure you that I'm a real guy, and that my purpose is to get some useful and elegant software into your hands, and perhaps get paid for it if you like it. I really hate it when I install some free or trial software, and then find that I've been tricked into installing something I didn't want, or some malware.
I've got a hyphenated last name, "Hay-Roe", and I sometimes simplify things and use just the 2nd part of the name. Here's the user profile of me, Jeff Roe, at the wonderful collection of Q&A sites, Stack Overflow / Stack Exchange:
So, as you can see, I'm a real programmer and ask and answer programming questions, and I'm a real homebrewer and ask and answer homebrewing questions, etc.
A few more biographical details. I am Canadian — born in Toronto, and living now in Gibsons, British Columbia. I'm married, and my wife and I have 9 children. I'm a homebrewer, and I've won couple of gold medals for Belgian Blonde Ales, and a best-of-show for an English Brown Ale. I have a job as a software developer. I've toyed with the idea of starting a brewery, but as yet I haven't managed to pull that off. My family attends Grace Covenant Church.
I hope this has been adequate to reassure you I'm a real guy, an okay guy, and that downloading Timesheet Sidekick is safe. If you think you might have use for a simple-to-use program to track the time you spend at your computer, please download Timesheet Sidekick and give it a try. I think you'll love it!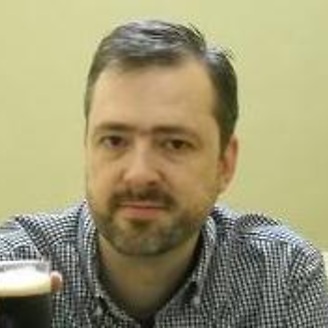 Cheers!